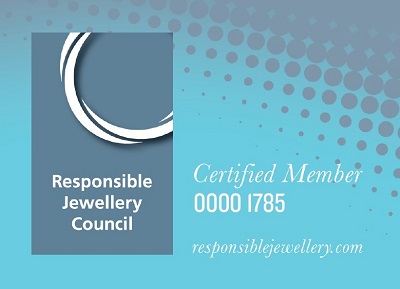 We are proud to announce that we are now a Certified Responsible Jewellery Council Member!

Al Etihad Gold has been audited against the RJC Code of Practice 2019. The revised COP is released on 23 April 2019. We chose to have the audit based on the COP 2019 which now included the COP 7 – Due Diligence for Responsible Sourcing from Conflict-Affected and High-Risk Areas. The audit was conducted by Bureau Veritas Italy on 28 – 30 September, 2 October 2019. The audit was concluded on 27 November and we are certified for 3 years 27 November 2019 – 27 November 2022.

Follow this link - https://www.responsiblejewellery.com/files/RJC-2013-COP-Certificate_template_vOct19-Al-Etihad-Gold-Refinery.pdf

RJC is a whole-of-supply chain standards initiative for the jewellery supply chain, form mine to retail. It is unique in its participation of organisations at every step in the value chain, each bringing a commitment to a responsible supply chain and implementation of responsible business practices. The Responsible Jewellery Council helps companies of all sizes thoughout the jewellery supply chain, meet the rising ethical demands of peers, consumers, financial institutions and civil society. It does so by providing a clear set of standards – the RJC Code of Practices – which is verified through a third party, independent, certification process. – From RJC Website www.responsiblejewellery.com.

Al Etihad Gold believes that responsible business practice is the gateway for sustainable growth.