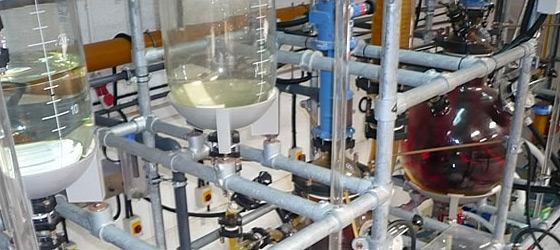 As the leading gold and silver refinery of Dubai, UAE, Al Etihad Gold Refinery specialises in refining and evaluating large volumes of precious metals, using the most technologically advanced chemical processes.
We currently offer the highest quality and the highest capacity of chemical refining in the region. We have exclusively developed our chemical process of gold and silver refining, in which we use advanced systems to chemically purify scraps Gold and Silver, scrap gold and silver jewelleries and even high-grade dor'e. Our knowledge and technical expertise helps us ensure the best treatment of all gold and silver metal lots.
We are committed to lead the industry with the most sophisticated and timely service in scrap-gold & silver refining and smelting in a very competitive premium.