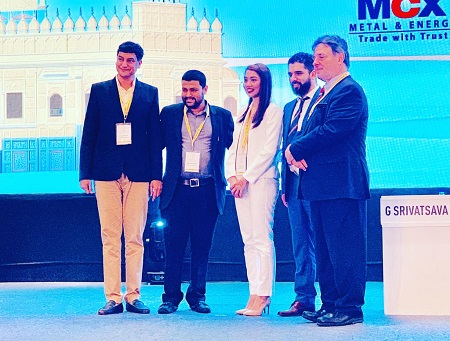 Al Etihad Gold is and Exhibitor and Sponsor at the 16th India International Gold Convention

The 16th India International Gold Convention, organized by Foretell Business Solutions was held on 01 to 04 August 2019, in Raddisson and Park Inn, Amritsar India.

This year's them is Strategies to Sustain Gold as an asset class within the current environment. The 3 days session was filled with interesting topics and discussion about how to get Gold Spot Exchange and India Good Delivery Standards up and running, strategies to augment scrap gold, enhance domestic refining and kick-start gold mining, financialising gold and building accuracy and precision in assaying and hallmarking of gold jewellery in India. The conference was ended with the Gold and Silver Market Review and Price Outlook. Foretell Business Solutions also arrange side trips to the Golden Temple and Attari (Wagah) Border. Al Etihad Gold participated in the activity and presented a raffle of 1 oz gold pendant on the 3rd day of the event.

Al Etihad Gold fully supports India International Gold Convention and will always have India as our most important partner.