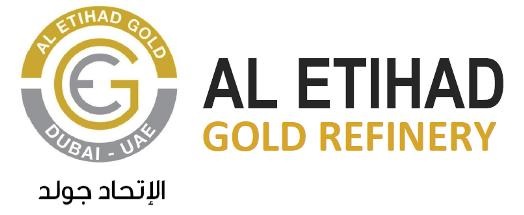 Al Etihad Gold a succesful key sponsor in 2012 Dubai Precious Metals Conference
Al Etihad Gold continue to prove its position to be a successful gold and silver refinery in the Middle East being one of the key sponsors of the highly prestigious Dubai Precious Metals Conference, an internationally renowned annual conference that focused on the global and regional precious metals sector bearing in mind the present industry dynamics and the current economic issues. General Manager Sami Abu Ahmad was inspired to sponsor the event since it is one way to expand, mingle with and get acquainted with different businessmen in the industry to know their demands or requirements especially that Al Etihad Gold will soon introduce new other value added services and products. The conference tackled variety of topics related to the development of the global precious metals market, from marketing to trade, finance to technology and Dubai "City of Gold", gold, silver and PGM existing and future business. The whole Etihad Gold Team delegates was headed by General Manager Sami Abu Ahmad, the owners Salah Abbas Ebrahim Khalaf & Adel Abbas Ebrahim Khalaf, Darryl Rina & Ira Eduarte – Compliance Associate Managers and Jaime Belino – Personal Assistant to the General Manager attended the conference sessions, panel discussions.etc Al Etihad Gold Team was allocated of a booth that's strategically located at the venue where delegates visited and took valuable souvenirs, brochures and leaflets where it provides detailed information about our company as well as the services it offered to the clients. The Dubai Precious Metals Conference was held on 29 - 30 April 2012 Almas Tower, Jumeirah Lakes Towers Dubai was initiated by Dubai Multi Commodities Centre. Al Etihad Gold is proud to be awarded on the Dubai Precious Metals Conference. Al Etihad Gold Team through General Manager Sami Abu Ahmad received a certificate being a key sponsor of the 2012 Dubai Precious Metals Conference. The certificate was handed by no other than Mr. Ahmed Ben Sulayem, Executive Chairman of the Dubai Multi Commodities Centre Authority. This is done during the cocktail and Gala Dinner at Jumeirah Beach Hotel (North Garden Beach) Dubai, U.A.E. Mr. Salah Abbas Ebrahim Khalaf, partner Al Etihad God and director of Al Bahrain Jewellery Group said "it is worth the effort and the financing the company has extended since in return Al Etihad Gold gains higher momentum in Gold & Silver Industry" and became more make known to foreign and local businessmen. On the other hand, Mr. Adel Abbas Ebrahim Khalaf, also partner of Al Etihad Gold and Al Bahrain Jewellery Group, expressed his deep appreciation to the organizers, other delegates and visitors for making the event very successful and would look forward to more conferences / events where Al Etihad Gold can participate.
To learn more about our products and services, Please contact us for more information.