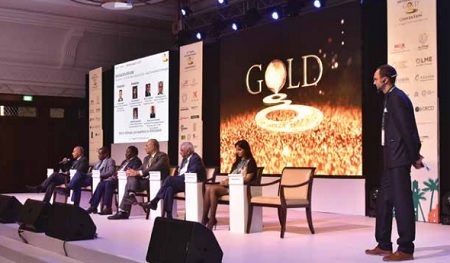 Al Etihad Gold is the Refinery Partner of the 14th India International Gold Convention

The 14th India International Gold Convention organized by Foretell Business Solutions was held on 11 – 13 August 2017 in Grand Hyatt, Goa, India.

For the first time ever, entire supply chain on one platform- IBJA, GJF, GJEPC, WGC, LBMA, RJC, OECD, IGPC, Refiners and Mints Association, Indian Association of Hallmarking Centres, Gold Exporters of Ghana etc. There we six panel discussions – on Indian bullion trade and policy, markets and institutions, refining, assaying and hallmarking, jewellery, and India Good Delivery and ethical sourcing of dore. There were two masterclass sessions – (a) GST and (b) Options Trading and many more. The conference was great success where global banks, suppliers and refineries were in full active attendance.

Al Etihad Gold fully supports India International Gold Convention and will always have India as our most important partner.