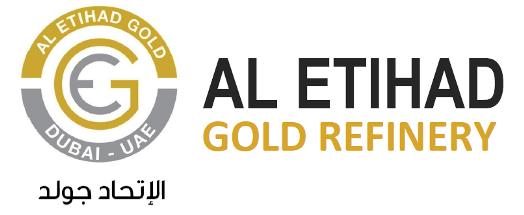 Al Etihad Gold Passes Responsible Sourcing Audit
Al Etihad Gold refinery passed the first round of audit of the DMCC responsible sourcing of precious metals. From day one, Al Etihad Gold has already established due diligence system. When the DMCC adapted the OECD Guidance, the company improved its existing due diligence policy and procedures to be in line with this guidance. Now the company has a stronger due diligence system that covers serious abuses of human rights, direct or indirect support to armed groups, bribery and frauds, money laundering and financing of terrorism and this updated due diligence system ensures that the company and its suppliers are not contributing to conflict while carrying out business.

The DMCC Guidance was issued on April 2012 and was made mandatory for all DGD Accredited refiners to comply with its standards by June 2012. The DMCC Guidance provides a common reference for all actors in the supply chain on a step-by-step basis to ensure responsible sourcing and chain of custody of the gold and precious metals and to eliminate the risk of direct or indirect support to any kind of conflict in accordance with international standards.

The DMCC 5-step guidance framework is based on the OECD's 'Supplement of Gold' for conducting due diligence for responsible sourcing of gold from conflict affected and/or high risk areas (the OECD Guidance) and was developed by DMCC in consultation with the OECD, DMCC's 'Dubai Gold Advisory Group' and precious metals participants in global market. The 5 steps are: Establishing robust company supply chain management; Identifying and assessing the risks in the supply chain; developing and implementing a risk mitigation/control plan; carrying out independent third-party audits of gold and precious metals company 's due diligence practices; and reporting annually on responsible supply chain due diligence.

Al Etihad Gold is committed to improve and will continue carrying out business observing highest ethical standards and best practices.

Please click here to view Al Etihad Gold Compliance Report; and click here to view the Independent Reasonable Assurance Report.