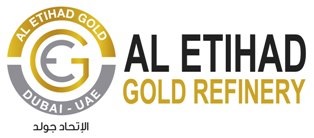 Al Etihad Gold Refinery's 4th Team Building Day
Al Etihad Gold celebrated its 4th Team Building day last February 6, 2015 in a Dhow Cruise at Dubai Marina. The event was attended by the staff and management of Al Etihad Gold and Al Bahrain Jewellers. It was started by welcome remarks from the General Manager Mr. Sami Abu Ahmad. The company extended its thanks to the employees by giving Gold and Silver bars to many of the lucky employees.

The theme of the annual team building day has reminded the staff regarding the importance of working as a team to achieve ultimate company goals. As quoted in the event, from Henry Ford - "Coming together is the beginning, keeping together is progress and working together is success."