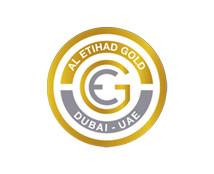 Al Etihad Gold Refinery strongly pursues its target to acquire an international standard accreditation for OHSAS 18001:2007 and ISO 14001:2004
By the second quarter of this year, Al Etihad Gold Refinery aims to be fully accredited by two international standards, namely the OHSAS 18001:2007 and ISO14001:2004 where right now ninety percent of documentation and compliance of all the requirements are on process. Ms. Haidee Bonggaling, our enthusiastic Quality Control Manager is tasked to focus on the paper works and related requirements, from training, work procedures, and all forms are properly documented. Al Etihad Gold Refinery pursues for the application of these two international standards, OHSAS 18001:2007 and ISO 14001:2004 since OHSAS 18001:2007 – aims to promote a safe and healthy working environment by providing a framework that helps consistently identify and control health and safety risks; reduce the potential for accidents; aid legislative compliance; and improve overall performance. While the ISO 14001:2004 is an internationally accepted standard that sets out how we can go about putting in a place of an effective Environment Management System (EMS). This standard is designed to address the delicate balance between maintaining profitability and reducing environmental impact. A company that possesses these two international standard accreditations will gain trust and confidence from customers.
To learn more about our products and services, Please contact us for more information.