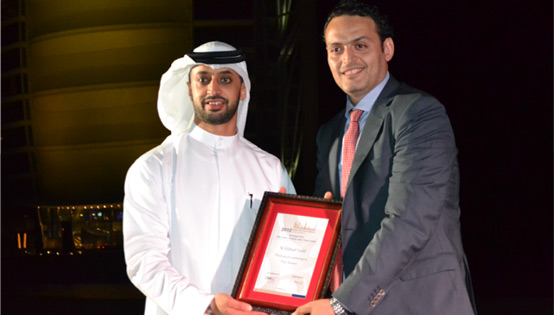 Al Etihad Gold successfully surpassed its first and second phase as Gold & Silver refinery in a very short span of time and is marvellously climbing to its success. Now already on its third phase of development and still moving forward, it has achieved major accomplishments.
One important achievement of Al Etihad Gold in 2012 is the Dubai Good Delivery Accreditation for Gold and Silver. Dubai Good Delivery is an important standard as it fills in the gap in the market for accrediting refineries with smaller bars. It is tailored to the Middle East and Asian market and takes care of important synergies as with the Dubai Gold and Commodities Exchange. Our procedures and policies are based on the DGD requirements which include a very competent Compliance team that are trained excellently in the AML, CFT, etc and putting in place required standards to be competent with the DMCC Practical Guidance for responsible sourcing of precious metals. Al Etihad Gold has a risk-based policy that covers AML and CFT. Through this, the company managed to have a comprehensive approach on accepting clients and monitoring existing clients' transactions at the same time, and after the OECD is revised and updated, our compliance department offered our existing clients assistance in cross checking their existing supply chain through an advanced software solution and give them their recommendations 12hours a day 6 days a week without extra cost.
We have advance solutions that will ensure the company will not be engaged to any individual or entities with questionable reputation. We are committed to keep abreast with the latest development that covers AML and CFT.
Now on its third phase, one important development has served our clients mainly in India and Pakistan, which are small biscuit moulded bars (500 gram, 250 gram, TT bar, 100 gram,) in 995.0, 999.0 or 999.9 fine gold as per our clients' request with serial numbers. This is in line with new specifications from relevant Indian authorities and helps our clients in being able to report any potential defect in the small bars in the same manner as they can for bigger bars.
On February 2013 we launched our new product line, the Minted bars starting from the smallest denomination up to 100grams in rectangular and oval form. By the end of 2013 we will be more than 45 items in oval and rectangular form with special security case to protect them from any duplicate or false bars by using U.V. technique. We will also offer our clients an option for customization if they want to put their design or logo in one of its side.
Within 2014, the new born refinery will rise soon on its own area in DMCC Free zone. The factory will be furnished with state of the art equipments and machineries combined with highly committed workforce and expert management will create a significant breakthrough in the refining industry in the world. Its sophisticated design and increased refining capacity will accommodate all its clients' requirements.
On this third phase we will be concentrating on hosting international accreditations and introducing different future value added products like materials that will cover all requirements of Jewellery Industry to be specific and some parts related in General Industries like Electronics, Electroplating…etc.
On the fourth phase we will be concentrating on global expansion. All above mentioned business plan is to give an idea to our existing and future clients a message that you are using our services so you are partner with us and we will keep this business plan open for your valued suggestions that will help assist your business to be bigger and bigger and we will always support you to achieve your target.
The same strategy is inspired from Dubai City of Gold development with all regards to Sheikh Mohammed Bin Rashid Al Maktoum, who made the Arabs or even foreigners/expatriates working in Dubai to always think as being the first rank in the world. Al Etihad Gold has a strong drive to have its share of achievement and be a part and contribute to that development.
Last and foremost, it is my privilege to thank all the employees of Al Etihad Gold in all departments, who give their full efforts and hardships to meet the client requirements and working as a team which is the main principle to succeed and for this, I believe that the whole staffs and crew of Al Etihad Gold have their potentials to give based on their enormous experiences in this field, to bring this company to its continuous victory.
Thank you. May Allah continue to pour his abundant blessings to all of us.
Sami Riyad Abu-Ahmad
General Manager